Are you an owner of a bar or restaurant? If yes, are you running any POS software to better manage your business?
One really tedious task for all owners at the end of the day includes calculating and summing up the total sales made for the day. Imagine if there are a total of 500 customers in a day. We are talking about manually calculating 500 bills in a day just finding out the total sales made for the day. This problem will not exist if your bar or restaurant is running on POS software with an integrated inventory system.
There are many advantages of running POS software which includes:
Track orders
Check totals
Manage payments and changes
Manage customer details
Manage tables and seatings
Manage time clock
Any of the following food and beverages (F&B) businesses can benefit from implementing POS software:
Neighborhood Bar & Grill
Fine Dining
Fast Food
Pancake House
Chinese Restaurant
Mom 'n Pop
Drive In/Thru
Steak House
Buffet
Japanese Steak House
Pizza / Italian
Coffee Shop – Cafe
Wireless Handhelds
Bar / Night Club
There are many POS software out there in the market today. Some can even cost up to $40,000 to implement. Unless your F&B outlet makes a lot of money, it's best to start off with something which is more affordable.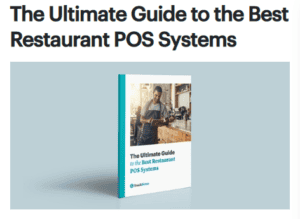 What you'll get in the Ultimate Guide to the Best Restaurant POS Systems?
An overview of each of the top restaurant POS systems
A review of each system's strengths and weaknesses, including features, pricing, payment processing options, and more
Key takeaways for each restaurant POS system
A comparison chart featuring all the top providers
A buyer's guide highlighting key considerations
One such POS software which is free for your to download and try is Loyverse POS.
Some key features of Loyverse POS include:
Order entry
Delivery mode
Menu controls
Table manager
Drive-thru operation
Labor & time clock functions
Powerful back-office reporting
Integrated credit card processing
Easy to use touch screen operation
Some sample screenshots of this free POS: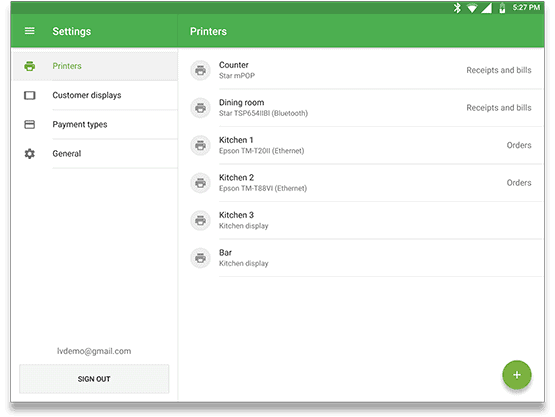 Loyverse POS can be accessed via its Android and iOS App, and it can be integrated with various peripherals such as:
Cash drawer
Receipt printer
Kitchen display
Biometric scanner
Electronic scale
Touch screen
Handheld UMPC
Credit card processors
Get Free POS Systems! Think no more. Check out Loyverse POS today and proceed to sign up for a free account and follow this simple step-by-step guide to set up the free POS system.
Also, do check out a recent article about Why is having an inventory management solution so important for your business?
If you currently power your online store with Magento, check out Magento Open Source POS — a perfect combo to leverage the power of Magento Open Source.