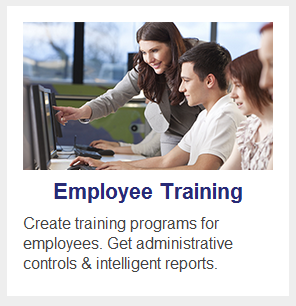 Have you heard of eLearning? If you have, then you probably already know that it's taking the world of higher education by storm and that more students than ever are enrolling in online degree programs. How does it work and will it really continue to grow?
Many people believe that eLearning is revolutionizing education and that the future of higher education actually does lie with online learning. More and more students now have obligations such as work and family that make obtaining a degree difficult. These commitments command their time and therefore attending classes is difficult. Taking classes online through eLearning, however, is important since it allows them flexibility that traditional classes have not offered in the past. Continue reading… »
---
Tuesday 25 June 2013 in

SaaS

It's unlikely that you've made it this far in your career without ever using software-as-a-service (SaaS) business solutions. So let's make some time-saving assumptions: You know that SaaS is software you use via the internet. You've used online tools to collaborate with colle...

With the slew of new technologies available today, there are so many apps, tools, software and hacks to make your life just a little bit easier to manage. Especially if you're armed with a smartphone, you can now do most things on the fly. If you're a busy business owner or manager, time is g...
---
Every business professional knows that sending Excel spreadsheets to business associates is not a very good idea. We never know if our Excel files will keep their formatting intact once opened on a different user's computer. If the person receiving the file uses a different operating system or has...

Sunday 19 May 2013 in

CRM

How to win customers over is always the most important issue for online businesses.  Different from real business, online store owners can't see the visitors in real time, let alone converting them into loyal customers. Comm100 Live Chat provides a good solution for online businesses to improv...
---