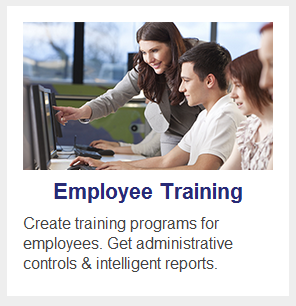 Have you heard of eLearning? If you have, then you probably already know that it's taking the world of higher education by storm and that more students than ever are enrolling in online degree programs. How does it work and will it really continue to grow?
Many people believe that eLearning is revolutionizing education and that the future of higher education actually does lie with online learning. More and more students now have obligations such as work and family that make obtaining a degree difficult. These commitments command their time and therefore attending classes is difficult. Taking classes online through eLearning, however, is important since it allows them flexibility that traditional classes have not offered in the past. Continue reading… »
---
Wednesday 11 June 2014 in

CRM

CRM Systems (via http://ecinetworks.com) The generally accepted purpose of Customer Relationship Management (CRM) is to enable organizations to better manage their customers through the introduction of reliable systems, processes and procedures for interacting with those customers. In today… ...

5 Reasons To Teach Kids To Code [Infographic] (via http://www.factsnfakes.in) Shown below is an awesome infographic from KodableApp that gives you 5 reasons to teach kids to code.  But first let's take a look at the reasons the infographic  covered below and also select the best reason out o...
---
Wednesday 11 June 2014 in

ERP

SAP Unveils SAP® Simple Finance, a Modern Set of Finance Solutions (via PR Newswire) Based on SAP HANA®, SAP® Simple Finance Accelerates Finance Transformation in the Cloud Download image SAP Logo. (PRNewsFoto/SAP AG) ORLANDO, Fla., June 3, 2014 /PRNewswire/ -- SAP AG (NYSE: SAP) today introdu...

TIBCO Software Acquires Jaspersoft (via MarketWired) SOURCE: TIBCO Software Inc. April 28, 2014 16:37 ET TIBCO Continues to Build Out the Most Comprehensive Analytics Portfolio in the Market PALO ALTO, CA--(Marketwired - Apr 28, 2014) - TIBCO Software Inc. (NASDAQ: TIBX) today announced it has acq...
---