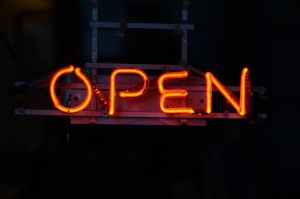 How interesting is it to start your own business? Definitely, we would all wish to own our own businesses. Sometimes people just say, "You must be so lucky," or "it must be relieving to be out of that rat of a race." The truth is that none of these statements are true. As for the "rat race," while it's very different, it's a competition like no other.
Here is the real truth about all aspects that revolve around entrepreneurship. Let's dive:
Entrepreneurship can be very stressful
If you think attaining your boss or supervisor's deadlines is tough, try attaining yours, especially when your eyes are focused on savings. Maybe your credit cards are already maxxed out because you took another mortgage. Or, you are in the hook to repay a large amount of money you borrowed from your friend or family member. This pressure is a fire in itself and may light up a hell even in the most laid back people. The only thing that comes to mind is perhaps to work tirelessly so as to regain some semblance and comfort of financial security. Continue reading… »
---
Are your students using school computers for working on school projects, or are they just goofing off and wasting time? ActivTrak is friendly student PC monitoring software, that is available for free, so you can keep your students safe while online. There are any number of reasons why you need to m...

Tuesday 16 September 2014 in

CRM

Congratulations! You've decided to purchase a customer relationship management (CRM) software package for your company. Now comes the hard part—Which one? There are many types of CRM software available: some are general, some are industry-specific; some are standalone, some are cloud-based. As a...
---
Have you heard of eLearning? If you have, then you probably already know that it's taking the world of higher education by storm and that more students than ever are enrolling in online degree programs. How does it work and will it really continue to grow? Many people believe that eLearning is ...

Tuesday 25 June 2013 in

SaaS

It's unlikely that you've made it this far in your career without ever using software-as-a-service (SaaS) business solutions. So let's make some time-saving assumptions: You know that SaaS is software you use via the internet. You've used online tools to collaborate with colle...
---