Recently I received an email with the title Microsoft SharePoint Server 2010 now available.
If you haven't heard of Sharepoint, it's an enterprise content management system that allows office users to collaborate and share information, manage documents, implement business processes, and more on a single platform for both intranet and internet pages.
In this article – Does Sharepoint's Lag Mean an Opening in Multi-Billion Content Management Market? by ReadWriteEnterprise, it's mentioned that "The word is out that Sharepoint 2010 is not getting the adoption that Microsoft had expected".
I'm not sure how successful Sharepoint 2010 is for now, but what I know is that for organizations wanting to implement or upgrade to the latest Sharepoint 2010, there are factors to consider such as the licensing requirements as well as its hardware and software requirements for 64-bit architecture.
Large enterprises may not have any issues implementing Sharepoint 2010 but for smaller businesses, it could be a challenge.
If you're the owner of a small business who wants to put up an ECMS for your organization, you can consider the following
10 alternatives to Sharepoint for small businesses
Alfresco claims to be able to reduce your enterprise content management (ECM) costs by up to 96% compared to proprietary systems like Sharepoint, OpenText, and Documentum.
Alfresco is available in three editions namely Alfresco Cloud, Alfresco Enterprise, and Alfresco Community which runs on an open-source stack supported by the Alfresco Community.
Key modules include document management, web content management, records, management, collaboration, and a content platform base.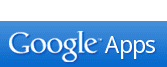 Since Sharepoint too has an online version called Sharepoint Online, I'm considering Google Apps as its alternative.
Google Apps is available in several editions namely Google Apps for Business, Google Apps for Education, Google Apps for Government, Google Apps for Non-profit, and a Free edition which is suitable for small businesses with fewer than 50 users.
Key modules include Google Sites, Google Docs, Google Calendar, and Gmail.
Atlassian's Confluence is used for intranets, knowledge management, and documentation by organizations from countries around the globe – across Fortune 1000, government, education, finance, and technology sector.
Confluence is available in two editions namely downloaded self-hosted edition and one which is hosted by Atlassian. For official non-profit organizations, charities, and open source projects, Confluence is free for use.
Key modules include social intranet, technical writing, knowledge management, and even Sharepoint integration.
MindTouch is built on the belief that enterprise software should be agile, extensible, and scalable.
Its MindTouch Core is a successful open source project which is supported by an active open source community.
Key modules include social intranet, social documentation, dashboards, and more. Read MindTouch Core Review.
EMC Documentum eRoom is an easy-to-use online team collaboration software that enables distributed teams to work together more efficiently.
The Documentum eRoom is part of the EMC Documentum Standard Family which provides critical enterprise content management and controls all your information assets.
Key modules include document collaboration, collaborative business processes management, project planning and reporting, Microsoft Office / Outlook integration, and more.
LotusLive is a collection of integrated, online collaboration solutions and social networking services for your business.
LotusLive helps organizations bring people and information together quickly and simply in an easy-to-use environment, designed with security in mind.
Key modules of LotusLive include LotusLive Engage (web conferencing, networking, and productivity tools), LotusLive Connections (social networking, file sharing, instant messaging), LotusLive iNotes (webmail), LotusLive Meetings (online meetings)
adenin's IntelliEnterprise is a platform for collaboration, process automation, information management and social networking within an organization.
One key strength of IntelliEnterprise has to be its Modeler which allows a wide range of components such as news, navigation, search and dashboards to wikis, blogs, organization charts, and employee directory to be easily added and customized the drag and drop way.
Key modules include content & document management, dashboards and business charts, business applications, workflow, collaboration, social networking, and more.
HyperOffice is a collaboration suite designed to increase productivity in your growing business.
HyperOffice is a fully hosted SaaS collaboration tool so there's no need to install and manage the solution on your own office environment.
HyperOffice can be used to run your company's intranet, extranet, or customer portal and includes key features such as online document management, project management, intranet and extranet publisher, wikis, opinion polls, and more.
Feng Office is a collaboration platform that allows office workers the ability to manage projects and business services, collaborate with teams and customers, and organize documents effectively.
There are two editions of Feng Office namely Feng Sky (hosted by Feng Office Company) and Feng Onsite (download and install on-premise).
Key features include workspaces, contacts, calendar, document management, tasks, time tracking, search and more. Find out more from the previously written Feng Office Review.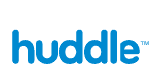 Huddle (aff) is an online workspace that allows people to connect, share and work together easily.
The key strength of Huddle has to be its mobile and third-party integration with popular products and sites such as iPhone, iPad, Blackberry, LinkedIn, Xing, Ning, Intercall, and more.
Huddle's key feature includes dashboard and workspaces, control & customization, real-time collaboration, file sharing & management, project management, support & account management, and more. Find out more from the previously written Huddle Review.
—————– End of alternatives to Sharepoint for small businesses —————
There you go, 10 alternatives to Sharepoint for small businesses. If you have any other alternatives to Sharepoint to add on, please do so in the comment box below.