Free, open-source LMS software available for anyone to download online can have bugs and compatibility issues.
So, what's the solution? You can pay for an LMS package that is externally coded and managed.
This can considerably reduce your stress and workload if you had to code it yourself. With that in mind, we will now look at some online paid software that is readily available.
Online
As this word indicates, the software is used online. So it is web-based. Users do not download the software but access the platform through the Internet. This type of software is not for free, and you either subscribe to use it by paying a fee (usually monthly), or you pay a once-off fee for a "lifetime membership". With packages like this, you are subscribing to use the software as a service (or SaaS for short).
TalentLMS

If you're looking for an easy, cloud LMS to train your employees, partners, and customers, TalentLMS is a highly recommended tool.
Key features include course management, learning delivery, enterprise-ready reporting and best of all, it has native applications for both iOS and Android devices.
Training remote workers: 6 steps to do it right
Haiku Learning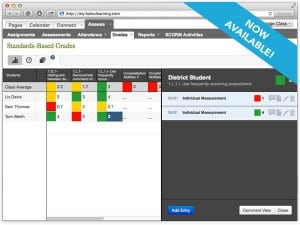 This cloud-based software offers a full-suite toolkit for schools, colleges, and universities. You (as the instructor), can create classroom pages, add and organize the content therein. You can also change the layout. The platform is very easy to use, and students have nearly as much access to things as you do, allowing them to also share and collaborate effectively to enhance learning. You can also embed content from other sites, and you can share your pages with other users when you want.
You can leave feedback and grade work online, start discussions, create polls and design assignments easily. The internal messaging system ensures that you never receive spam. Assignments are shown on classwork, as well as on the calendar so students will not forget about them.
Haiku is free for teachers who have up to five classes, and from there-on, it costs between $5 and $10 dollars per user (with a minimum of 50 users). It offers a free trial.
ProProfs LMS Software


This is an online LMS for businesses as well as educators. It is compatible with several platforms and many devices and allows you to share and embed easily. You can create online training and add articles, documents, media, tests, and quizzes. Once this is done, grading can be done automatically which can easily save a lot of time.
ProProfs also enables you to create public or private courses and gives you full access to the platform using passwords. The fee structure extends from Basic to Enterprise, based on the number of learners. You can experience the full product for free during the trial period as well.
How to Choose the Best LMS Software for Employee Training
Instructure
This online LMS started as a platform for college, university, and schools (Canvas), but has recently launched Bridge, their platform for corporate training. Bridge allows you to easily create small, fun surveys that help you find out how your employees are feeling. It helps assess how engaged employees are and creates learner groups (based on features) that are then more easily monitored and understood. Learning in different departments can be viewed and the alignment of these departments can thus be analyzed. It helps you provide targeted training for employees.
Feathercap



Available on any device, this platform allows you to import courses and content from any third party. You can use videos, audio, images, web pages, Powerpoints, PD's and Word docs to teach and offer courses. You will always know who is accessing and using your course/content, and safely sell your content with Feathercap (using a stripe, an e-commerce provider). You can also control how long people use your course or access your content.
Feathercap allows you to organize your content into specific curricula using categories and hashtags. It is free if there are only 1-3 active users. So users are required to pay a fee that increases with the increasing number of active users. You only pay for active users; those who are simply viewing your community get to do so for free.
Learning about paid LMS?
This concludes our look at paid LMS packages. The packages mentioned are not the only ones online though. There are many other online LMS available, and it would be worth your while to explore the options and check out what is out there.